Two bills that will significantly change Oregon's marijuana landscape were signed by Oregon Governor Kate Brown. HB 4014 eliminates the two-year residency requirement for recreational marijuana producers, processors and retailers thereby making the State accessible and enticing for big out-of-state MJ businesses.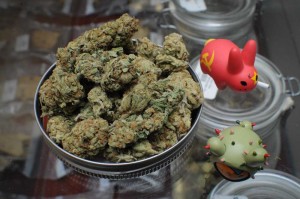 The new laws may increase the number of MMJ patients in the state as it reduces the cost of the registration card fee for veterans from $200 to $20. It also has a provision that permits marijuana businesses to deduct business expenses permitted under federal tax rules when they file state taxes.
SB 1598, on the other hand, makes small state MMJ growers competitive in the recreational market by slashing the fees and required paperwork for the state recreational marijuana licenses.
Two other bills with far-reaching effects on Oregon's marijuana industry have yet to be approved by Gov. Brown. These are SB 1511 which will speed-up the timeline for when dispensaries can sell cannabis-infused edibles and concentrates as recreational products, and HB 4094 which will legalize the opening of accounts for marijuana businesses in banks and credit unions.