On January 4, 2016, a sales tax of 25% was imposed on sold marijuana products to clientele without medical cards. This new regulation capped Oregon's tax-free selling of pot in marijuana stores.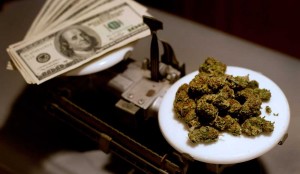 Since October 1, 2015, Oregon had been selling tax-free marijuana from registered marijuana stores. It temporarily allowed adults to purchase marijuana products from licensed medical marijuana dispensaries.
In Oregon, cannabis is now the third product to have a sales tax applied. Hotel rooms and prepaid mobile phone credits are the other two products with imposed tax at the point of sale.
By late 2016, when Oregon has its recreational marijuana program fully established, the sales tax is bound to drop to 17%. Local governments will also be able to collect their own taxes of up to 3%.