Portland's Human Resources Director Anna Kanwit has recently announced that the legalization of marijuana has not changed Portland's drug policy and shall not create significant changes in the workplace for the city's employees.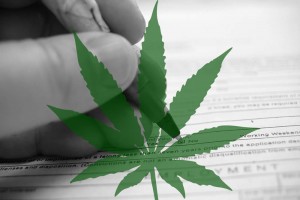 In her memo, Kanwit emphasizes that members of the Police Bureau and Portland Fire & Rescue are still prohibited from using marijuana, as are other employees who are required to have commercial driver's licenses while at work. This is the prevailing rule before the pot legalization on July 1.
For the rest of the city's employees, Kanwit said that it's ok to use pot, as long as employees don't show up for work with it or stoned. "If an employee wants to smoke a joint at home at night with their dinner, OK, as long as they don't come to work impaired," Kanwit added.
An employee who gets into a car crash on the job while using drugs, or an employee who is believed to be on drugs which hampers his or her work performance shall be asked to take a voluntary drug test. If the employee fails, there shall be consequences.