A news anchor who made headlines after her services were unjustly terminated for using marijuana on her own time will speak at the Oregon Medical Marijuana Business Conference (OMMBC) in Portland on September 12-13. Cyd Maurer will sit in a media panel that will provide insights into how the TV news media works, an invaluable source of information for both cannabis advocates and marijuana businesses.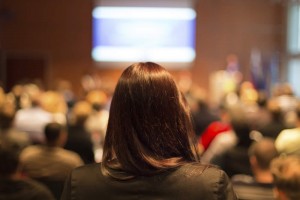 The unfortunate personal ordeal of Maurer has turned into something positive for the marijuana movement. While it is true that criminal arrests and prosecutions have decreased with the legalization of medical marijuana, there are more things that could be done, including the use of cannabis by marijuana consumers on their own personal time, similar to alcohol use, particularly in non-hazardous jobs.
Cyd Maurer has been overwhelmed with positive messages from readers since she revealed that she'd been fired from her TV job after testing positive for cannabis use. Maurer is in a vantage position to portray advocates and businesses on TV media which makes her appearance at the OMMBC relevant and timely. Maurer also wants to help move the law forward so that employees won't have to suffer the same ordeal that she did.