Jason Zucker, a member of the so-called "Kettle Falls Five" received a 16-month sentence after pleading guilty to growing marijuana on a private property in Washington State. He, however, remains out of custody pending his appeal.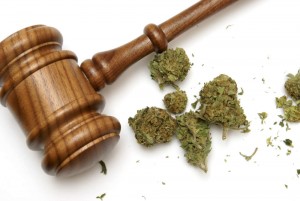 US District Court Judge Thomas O. Rice denied Zucker's explanation that the marijuana plants he and four others grew were for medicinal purposes. The federal case is broadly monitored since medical and recreational marijuana is legal under Washington's state law.
The other defendants in the case are Rhonda Firestack-Harvey, Roland Gregg and Michelle Gregg. During the trial in March, Zucker testified that he brought more than 70 plants from his home in Seattle to the Harvey property in 2012.
The sentencing of Firestack-Harvey and the Greggs are yet to be scheduled. All the defendants declared that they had valid medical marijuana cards and believed they were operating under the coverage of state law.